If there's one sector that needs to humanize the brand experience more than any other, it's healthcare. A person's health is intensely individualised – not everyone with the same disease diagnosis experiences the same symptoms and not everyone responds to treatment in the same way. Health, and disease, is different for everyone, and people have different health goals.
Outside of healthcare, consumers largely have more sway and get a better experience. But now in healthcare too, patients' expectations are changing – people are expecting and demanding better quality and more cost-effective services.
So, what does this mean for healthcare providers? Healthcare is hugely competitive so, now more than ever, providers must understand every step of the patient journey and offer empathetic, compassionate, and individualized care. Meeting consumers' individual needs is no longer a 'nice-to-have', it's essential.
This blog explores how patient-centered care might offer distinct advantages for building a stand-out healthcare brand.
What is patient-centered care?
In the past, healthcare was routinely delivered to people without fully involving the family or individual. Patients were funnelled through a system without them having any real control. There was little room for consumer choice.
The Affordable Care Act changed the healthcare landscape, giving many more people access to the healthcare market. As a direct result, the focus on provider performance and patient satisfaction intensified.
Today, it is increasingly recognized that when individuals feel they aren't being listened to or don't have any input, the healthcare experience, patient engagement and health outcomes are compromised.
Patient-centered care addresses many of these challenges. It involves shared decision-making, customized care (including multiple diagnostic and treatment possibilities), and information-sharing to present all relevant treatment options, including condition research, to the patient.
Importantly, this approach to care supports people to develop the knowledge, skills, and confidence to make decisions about their own health and make informed choices about any healthcare treatment. Patient-centered care is tailored around meeting individualized health goals.
In summary, it includes:
accessibility
affordability
respecting patient preferences and needs
honoring cultural differences
enabling joint decision-making
keeping patients informed
ensuring care continuity
providing suitable education and self-care guidance
supporting patients emotionally and physically throughout their healthcare journey
Why is patient-centered care so important?
In recent years, what patients expect from healthcare companies has changed. People increasingly expect to play an active role in their care.
This requires:
A high level of patient engagement
Streamlined communication
Transparency
Efficient delivery of healthcare information
Consistent measuring of patient feedback and acting on it
Efficient, accountable, and collaborative staff
Encouragement and support for self-care, treatment compliance, and positive behavioral change
Inclusion of the patient and family in the decision-making process
Honoring and respecting wishes and values throughout the care journey
Patient-centered care is important because ethically it is the right thing to do. Research shows that the more actively involved a patient is in the healthcare journey, the more positive the health outcome is likely to be.
A study of patients with complex care needs in 2019 concluded that patient-centered care was associated positively with satisfaction and physical and social well-being.
An observational study of 774 patient encounters with 139 physicians concluded that attention to patient needs and circumstances when planning care led to improved health care outcomes.
The individualized approach to healthcare is empowering. It supports an all-round better patient experience, but most importantly, it improves health outcomes. For providers, better results provide an opportunity to improve brand recognition and reputation. Ultimately, this means growth and greater market share.
The importance of brand in a patient-centric era
In such a competitive market, healthcare provider success will come more readily to those willing to keep up with patients' evolving needs. As consumer choice in healthcare has grown, provider branding has become even more important.
As consumers have become empowered to make decisions about their own care, they have awoken to a more discerning approach when choosing a healthcare provider. For providers, standing out from the crowd is essential and that makes a cohesive brand story increasingly relevant.
Patient-centered care matters in all of this because it is what consumers of healthcare want. Developing and refining a brand aligns with patient-centricity because it means continually reviewing market trends and understanding how they impact on patient needs.
Where online reviews fit into branding
Fundamental to brand is storytelling and this means getting individual success stories into the public domain. Providers must show they can be trusted, and that they are caring, knowledgeable and experienced. Nothing can elevate that better than positive patient experiences.
Ironically, it's not all about glowing 5-star reviews. The odd bad review isn't a terrible catastrophe – it's a signal to providers on what needs to improve. Confident, reassuring, and timely responses to bad patient reviews can be just as effective as a bunch of 5-star ratings.
Nowadays, brand isn't just about a logo – it's about the backstory and the feelings evoked. A huge part of branding comes from reputation and that in turn comes from testimonials and reviews. These days there's no better place to get a snapshot of your brand than via online review sites.
The tricky part is managing them.
How online reputation management tools can help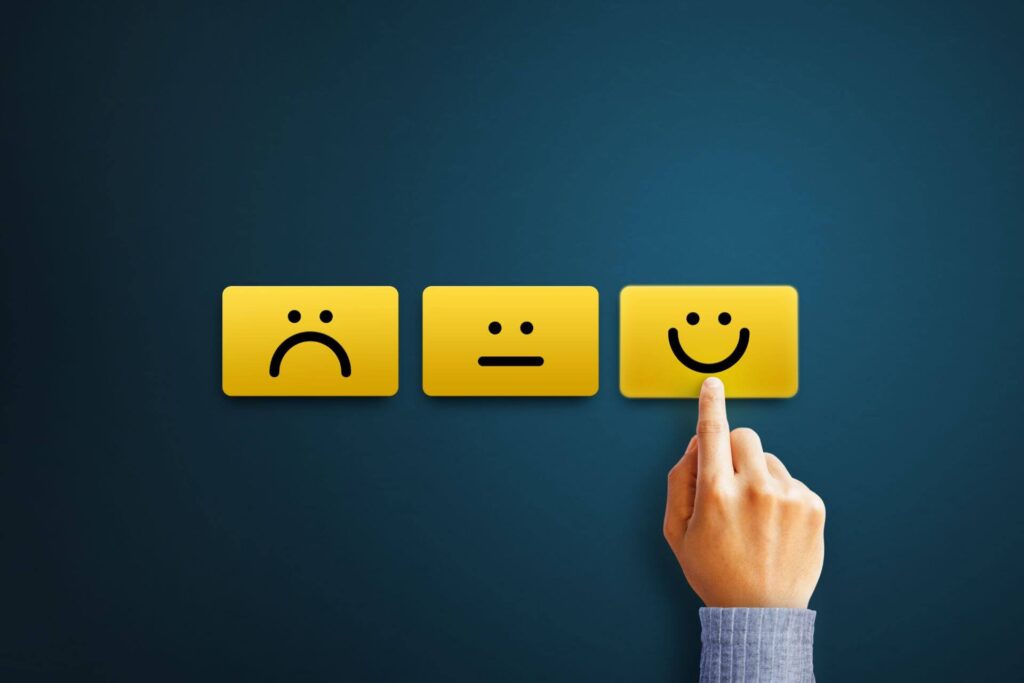 Online review tracking is challenging. Capturing and monitoring hundreds of patient reviews left across numerous review sites (Vitals, Healthgrades, RateMD's, Google, YP and Yelp are just a few) can be a time-consuming task.
PatientTrak's online reputation management software automates the collection and display of all these sites, bringing them into a single easy-to-use dashboard. The software automatically monitors reviews and sends email alerts to relevant staff when actionable steps are required.
Listings are also kept up to date across all sites in the healthcare market. PatientTrak's survey platform enables providers to gather real-time feedback. Reviews and testimonials can then be published directly to your physician directory pages.
Capture, categorize, prioritize, manage, and report on your online, survey and social reviews with PatientTrak. Reputation is what customers identify with when they think of a brand.
Online reviews drive reputation. Want to make your reviews pop? Get in touch and we'll show you how.