Patient sign-in kiosk
Eliminate manual data gathering, paper sign in sheets, and HIPAA compliance challenges with a patient-friendly sign-in kiosk. The PatientTrak kiosk accurately records check-in time, and wait time and keeps your waiting room running smoothly.
The PatientTrak kiosk can be configured to for a complete digital intake where patients can provide data and responses that speed up the registration and save staff lots of time.
Use our hardware or your own.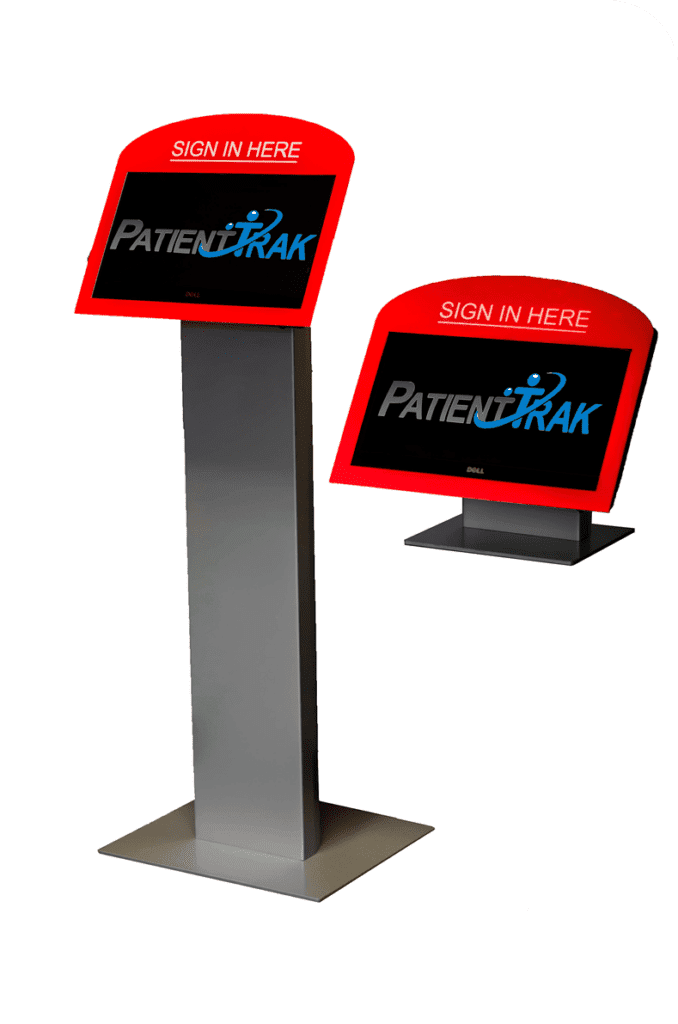 Why a touch screen sign in?
PatientTrak's sign-in system allows patients to notify staff of their arrival and start the registration process without ant staff intervention. Patients are placed into a queue by arrival time and staff is notified. Once patients have signed in using the touch screen kiosk or monitor, staff can be alerted via text message, notification via the PatientTrak dashboard or with a friendly audio chime on their computer.
PatientTrak's kiosk comes complete with system software, touch screen computer hardware, and either a desktop or floor stand.
Where is it used?
Lab Centers, Outpatient Services, Radiology Centers, Walk-in Clinics, Urgent Care Centers, and other healthcare facilities will find an immediate benefit through the use of the web-based sign in system, which assists not only in patient arrival management, but also flows directly into our full featured patient tracking system, which analyzes wait times, patient counts, and more.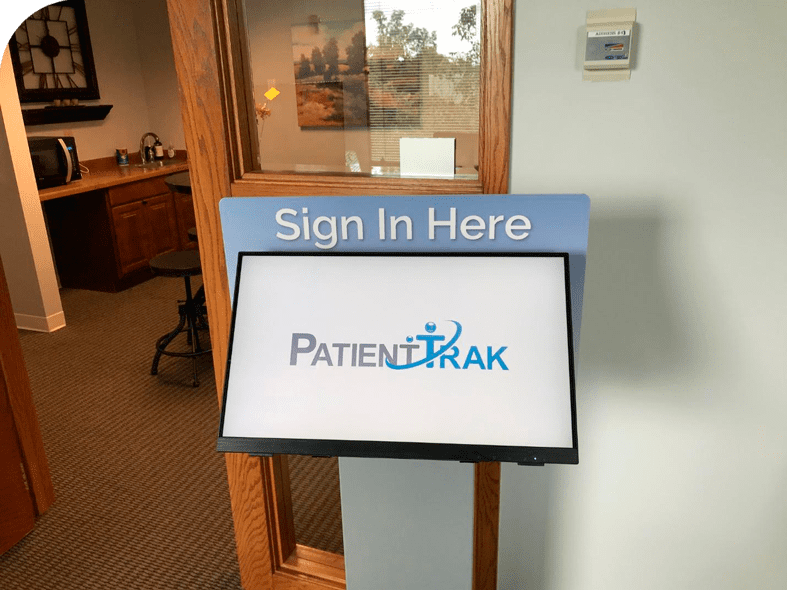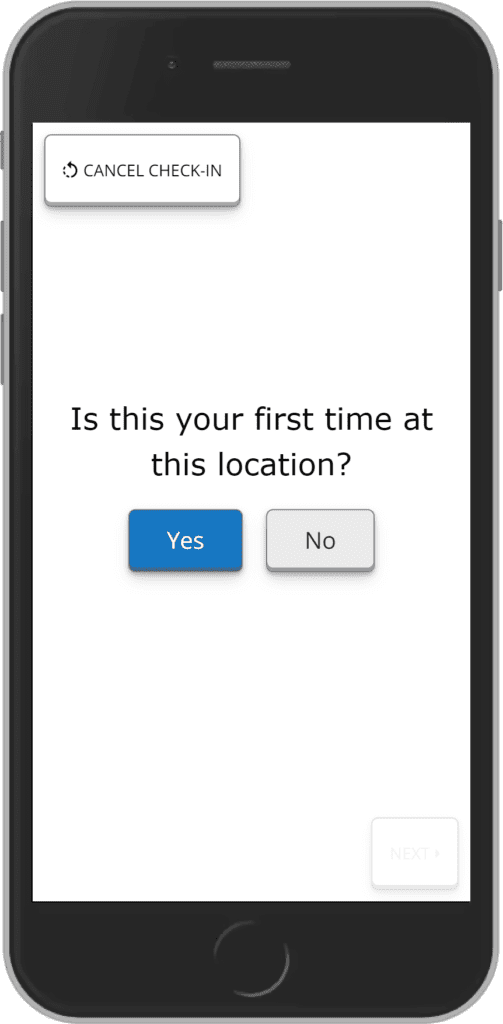 Go mobile as well
Patients are increasingly interested in engaging their healthcare providers using their mobile devices. Our kiosk solution is also mobile friendly and can be used on any smart phone. Configure your entire intake process, Q&A, and data gathering and have patients input everything right on their phones.
Go mobile for patient arrivals and sign-in with PatientTrak with these benefits: