On April 12, 2018, Google added a statement to their Terms of Service (TOS) regarding online reviews (Google Review Policy). The new policy statement requires review solicitation that does not "discourage or prohibit negative reviews or selectively solicit positive reviews from customers."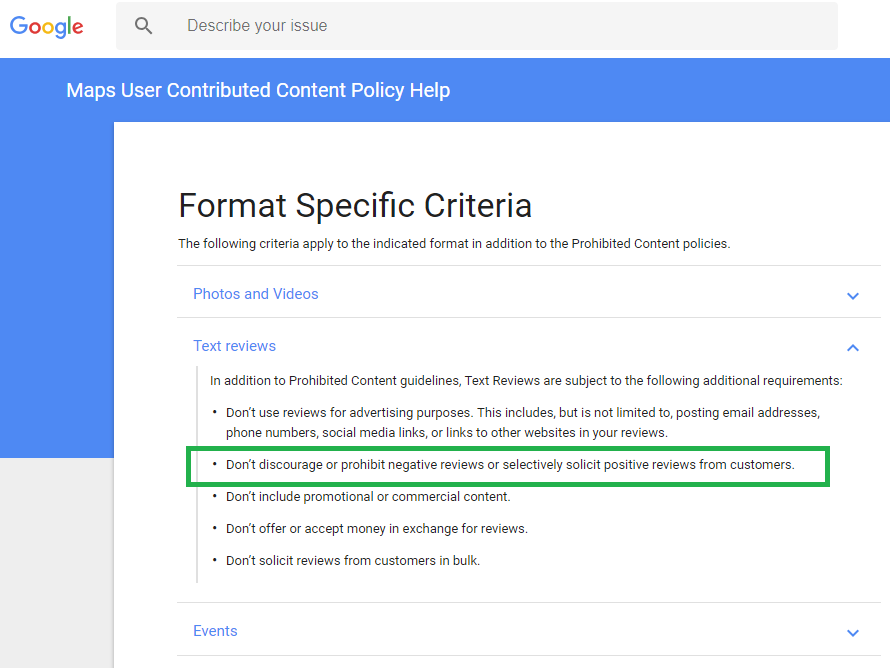 Current PatientTrak software is compliant with this requirement. We recommend that our customers suspend review solicitation that is not in compliance with Google review policy.
PatientTrak is in development with new software enhancements that help our customers maximize their online reputation management capabilities while still complying with Google review policies.