Text messaging during care
Text Messaging patients, family members and staff during care is a convenient and effective way to communicate and direct them to the next steps of care progression.
Patients receive text messages letting them know when staff is ready. Family members are no longer tied to specific areas of the facility, waiting for information on their loved one. Staff members are instantly notified with important details when their services are requested.
Sending text message updates during the care delivery process dramatically increases patient engagement and overall satisfaction.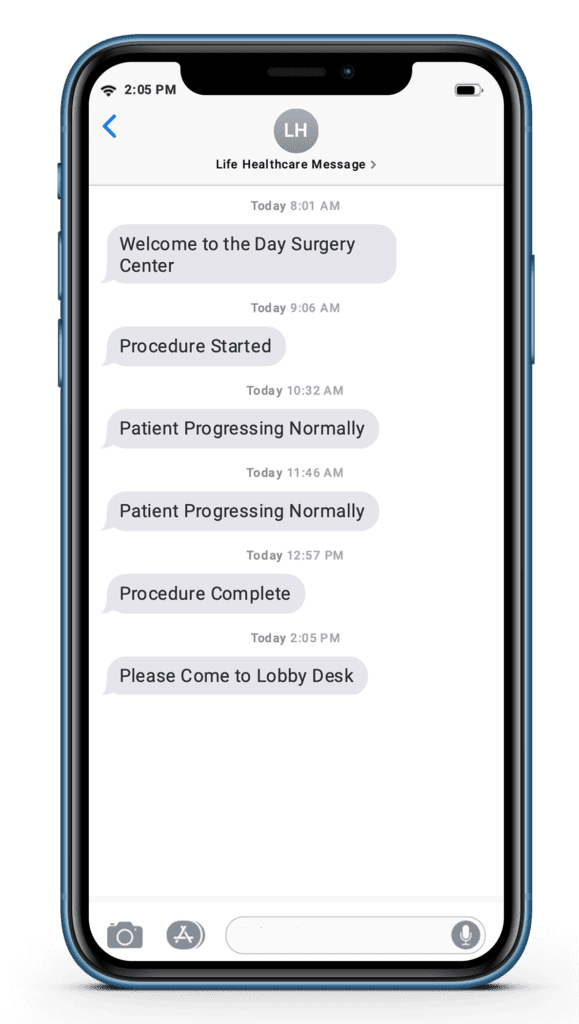 Text message automation
Track status, communicate and engage patients with automated text messages to improve patient experience and flow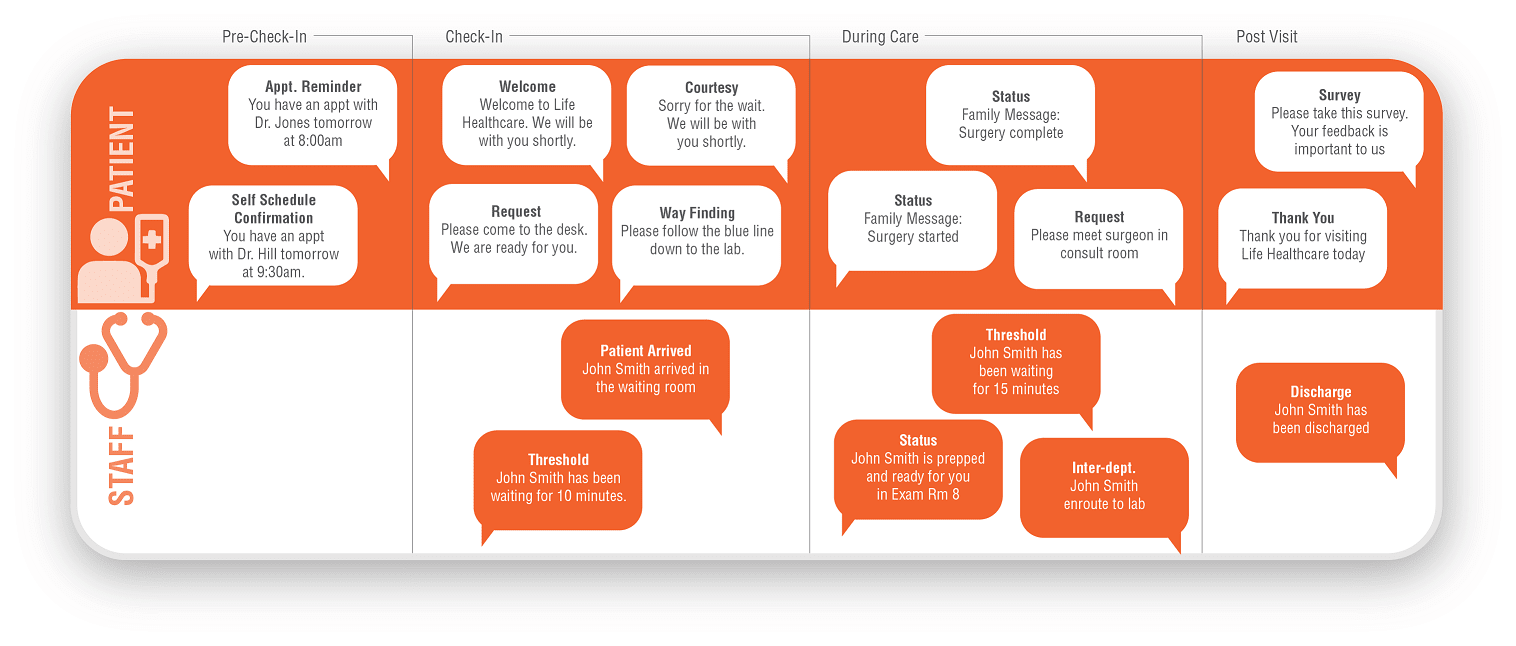 Features and benefits
Pagers
Using the same platform, PatientTrak sends messages to alphanumeric pagers, allowing you "check out" pagers to patients, visitors, and family, as needed. PatientTrak can also provide pagers to support patients without phones.