Managing patient flow is one of the greatest challenges healthcare providers have faced in modern times. Now, amidst a global pandemic, minimizing the risk of virus transmission and navigating patients safely through healthcare facilities poses even greater obstacles.
Optimizing healthcare is all about ensuring that patients receive the care they need, when and where they need it. It's the number one goal for all healthcare providers. Congestion and patient flow have always posed challenges, but the pandemic has added a further layer of complexity in terms of flow and keeping patients safe.
The solutions for improving patient flow aren't new and specialized software is increasingly relied upon for managing the throughput of growing patient volumes, while at the same time minimizing the need to increase bed capacity or the size of an outpatient facility.
New challenges thrown up by the pandemic mean existing patient flow solutions must be adapted accordingly. Mobile sign-in and virtual waiting rooms are the latest features to be adopted. It brings a revolutionary change to the way in which patients check-in and wait to be seen.
This blog explains how PatientTrak's Mobile sign-in keeps patient flow efficient and safe.
Why use mobile sign-in?
Efficient, safe patient flow doesn't just happen by accident. Patient flow is an entire discipline dedicated to managing capacity in a vast range of healthcare facilities.
Prior to the pandemic, waiting rooms acted as holding pens. Now, two years into the pandemic, busy waiting rooms are a distant memory. It's simply not safe to have hordes of people waiting together, in close proximity, indoors. This scenario is particularly problematic in healthcare facilities since many people in attendance will likely have poorer baseline health and compromised immune systems.
Interestingly, COVID-19 has acted as a catalyst for better patient flow solutions. Virus transmission and social distancing created the need for new patient flows and greater control over healthcare visitor management.
What is mobile sign-in and how does it work?
The first step to managing patient flow begins when patients arrive. Since COVID-19, busy reception areas and packed waiting rooms are no longer a safe way to manage patient arrival.
Mobile sign-in offers a viable solution. So, what exactly is mobile sign-in and how does it work?
PatientTrak's mobile sign-in operates through text messaging. It gives patients a new safer way to check-in at healthcare facilities. PatientTrak's Text to Sign-In solution creates a virtual waiting room and directs patients to sign-in from outside the facility via a text link on their phone.
Patients simply click the link in their appointment message when they arrive in the car park. They can wait in their car or anywhere nearby. A text then informs the patient when they are ready to be seen. It means patient flow inside the facility can be carefully managed and congestion eradicated.
This new method of check-in has been so successful, it will probably stay long after the pandemic has gone. Crucially, mobile sign-in offers a highly efficient way of managing patient flow safely.
During the pandemic, the use of technology accelerated (including the use of text) – it has been a lifeline for many people. Since 97% of Americans own mobile phones, texting has largely become the norm as a key method of communication.
A study on changes in digital communication during the pandemic observed a vast increase in the use of communication technologies, with 43% of respondents reporting that they used text messaging more often.
Do patients need to download an App?
PatientTrak has made it easier than ever for patients to check-in virtually, without any need to download an App (which is great news for those patients who are less tech-savvy). PatientTrak's mobile sign-in process is operated via text messaging. It's simple and easy to use, both for patients and staff.
What are the features and benefits of PatientTrak's text messaging with mobile sign-in?
PatientTrak's features and benefits promote safe and efficient patient flow. These include:
Send HIPAA compliant messages to patients, staff, and family members
Create "One Click" Messages to standardize communication and save time
Text automation improves experience and flow saving valuable staff time
Messages are stored and available for historical review
Set triggers to auto-send messages based on pre-defined criteria
Improve patient satisfaction with better communication
Optional integration of tracking and sign-in modules
Mobile sign-in gives providers complete control and reassures patients
When it comes to patient flow, any area that can be automated effectively improves efficiency. Automation of patient education, appointment reminders, pre-appointment questionnaires, post-visit surveys and more, streamlines processes and gives back time to staff. This approach also promotes a greater sense of autonomy for patients.
Text messaging improves communication between provider and patients. It's fast and easy to understand and more likely to lead to compliance.
Importantly, the mobile sign-in feature gives providers precision control over patient flow into the facility. Staff efficiency is greatly improved because time spent managing busy waiting rooms is now a thing of the past. Patients are kept informed and feel reassured that they don't have to wait in a busy, packed waiting room.
The PatientTrak Online Reservation solution also allows patients to view accurate wait times, get into the queue and schedule appointments right from your website. It keeps patients informed and prevents the frustrations that were commonly experienced in the pre-pandemic busy waiting rooms.
The new mobile check-in option may even help to reduce no-shows. Remember, better-informed patients are more likely to comply.
Why choose PatientTrak?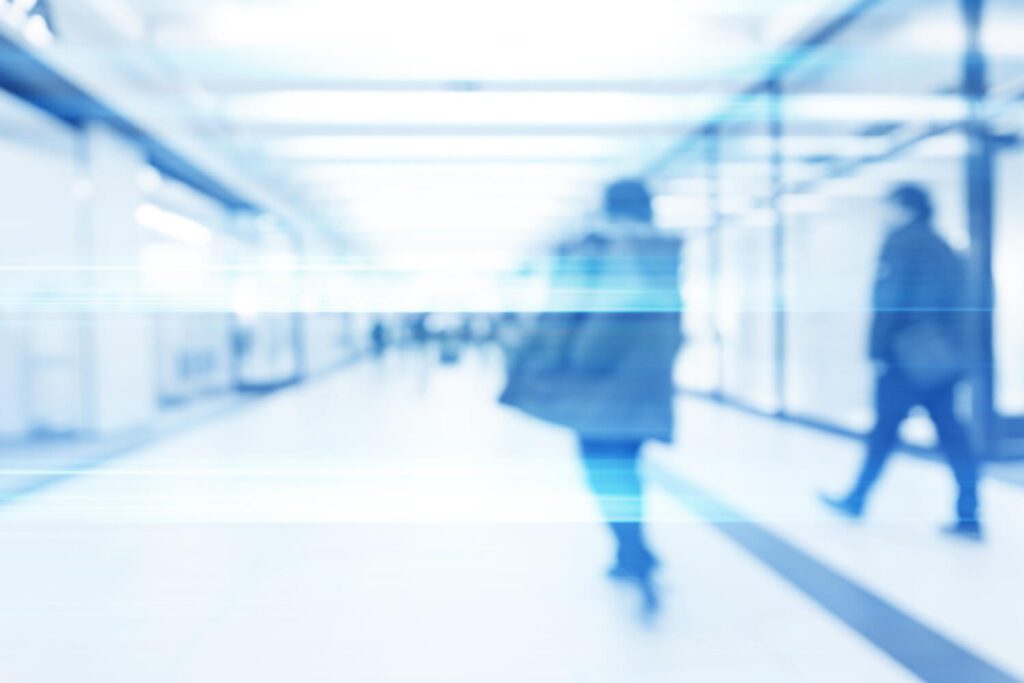 It's no secret that the market for patient tracking software is fierce and for providers it can be difficult to know which patient flow solution to choose. For many providers, specific well-developed features that address current patient flow issues, such as mobile sign-in via a virtual waiting room, usually clinch the deal.
PatientTrak, a leader in patient satisfaction and patient flow solutions, believes small details matter when it comes to patient management and flow. Mobile sign-in and the virtual waiting room are an example of the must-have features for ensuring the efficient and safe check-in of patients.
Our Text Messaging, Online Reservation and Text to Sign-In solutions have been developed with both provider and patient in mind, with providers able to implement flexible sign-in, communication and flow options that meet their changing needs, while maintaining optimum user-friendliness for patients (no requirement to download an App, for example) and easy-to-understand dashboards for staff.
We make it easier than ever for healthcare providers to manage patient flow. Patient satisfaction and online reputation management are also no longer deemed to be nice-to-have features. PatientTrak helps you to take control of your digital storefront and online presence and reach patients across hundreds of listing sites.
Our comprehensive patient flow and online reputation management software offers a fully integrated solution to support the provision of optimal healthcare and to help you stand out from the crowd.
Find out more about our leading patient flow solutions from our friendly team or request a demo now.