Managing patient flow is critical to patient satisfaction.
PatientTrak offers patient flow solutions which can be used in any healthcare setting needing to manage the patient flow process. Our solutions are used to visual flow, identify bottlenecks and help facilities improve patient flow. From single provider practices to large hospital groups, to multi-facility healthcare organizations, our systems are both affordable and scalable.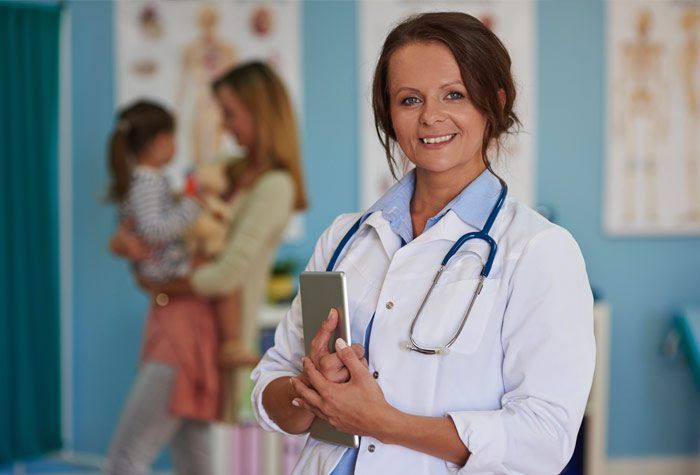 Health Clinic, Outpatient, and Hospital Unit Patient Tracking System
Import appointments from your scheduling system and track user defined "activities", such as check-in time to treatment time, for example. Manage room usage by identifying those rooms which are under/over utilized. Set manual or automatic alerts and generate custom reports for analysis of patient flow. Standard reports include Average Wait & Treatment Times, Peak Times by Area, Time Between Activities, and more.
Registration, Patient Tracking, and Productivity System
Manage the registration process effectively. Identify the average time it takes to register patients and track which resources are registering patients more efficiently. Eliminate phone calls to other departments and easily manage patient "handoffs" to Outpatient Services. Improve patient satisfaction by reducing wait time, eliminating patient misplacement or oversights, and monitoring lobby and departmental waiting queues. Notifications can be sent based on user defined criteria, such as for those patients who have been waiting for excessive amounts of time. Identify bottlenecks in the registration and patient access services processes. Standard reports include Patient Count, Peak Times, Desk Usage, and more.
Emergency Department, Walk-In-Clinic, and Urgent Care Center Patient Tracking System
As patients arrive they are entered into the PatientTrak system, immediately recording wait time, chief complaint, and status. User defined "activities" allow your hospital to track times of any desired function or task, assisting in the improvement of patient flow. You may set custom alerts and send email notifications to better identify and inform of long patient wait times and delays. Standard reports include Length of Stay, Patient Count, Peak Times, and more.