A study in the Journal of Medical Practice Management found that 96 percent of all patient complaints are related to customer service rather than poor care. Some of the biggest complaints include:
Excessive waiting times
Inadequate communication
Disorganized operations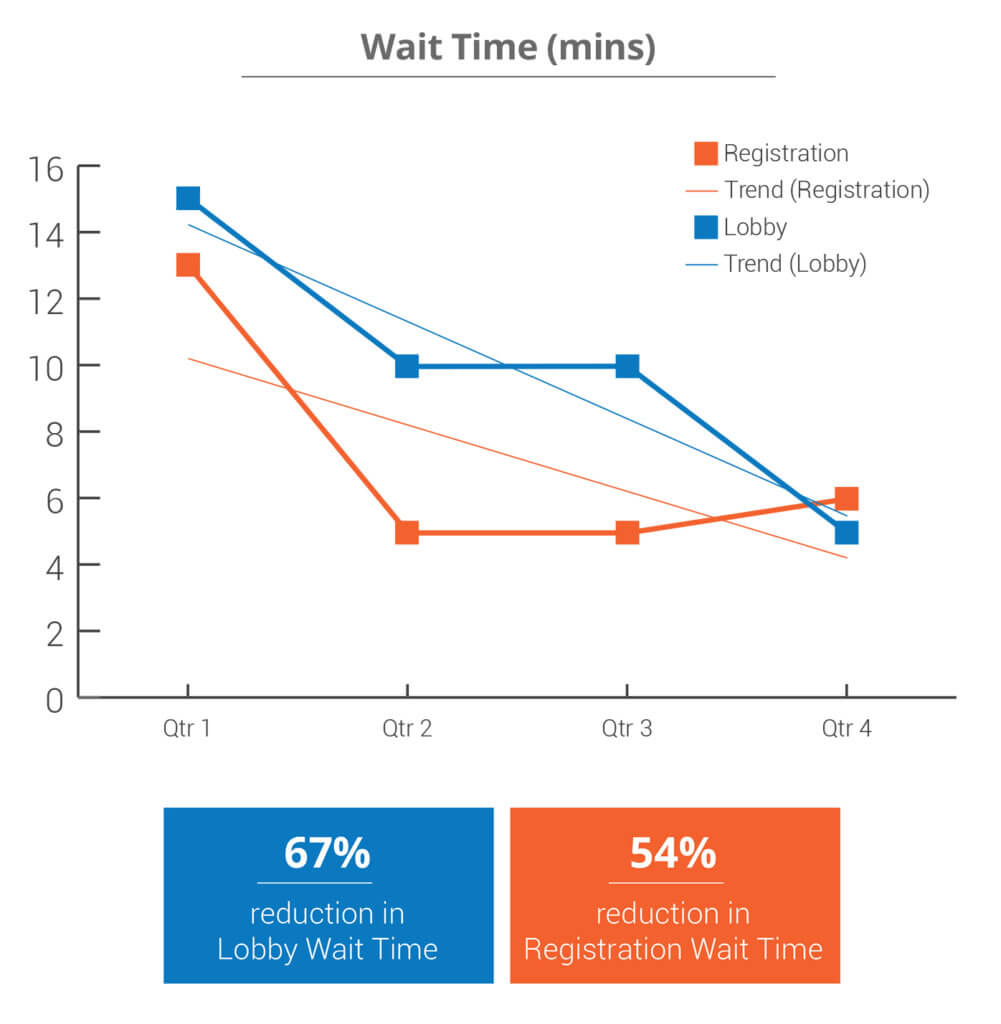 66% of patients say wait times in their medical office are not reasonable.
The problem is only getting worse. Average practice wait times have risen by 30 percent since 2014. Unfortunately, the common patient response to long wait times is simply to change practices.
Around one in three patients say they are likely to find a new medical practice in the next couple of years. So how do you reduce long wait times?
Implementing PatientTrak has proven to reduce wait times by up to 70%.
PatientTrak reduces wait and cycle time through improved workflow visibility to patient status and staff communications.
Contact Us for a demo today.