The primary aim of texting in health care has been to make communication with patients more efficient, but there is it seems, another benefit. It may seem far-fetched to claim that a few texts are good for your health, but text messaging is having a surprisingly positive influence on health outcomes.
A review of studies and meta-analyses concludes that text-message-based health interventions can improve health and increase healthy behaviors.
This blog takes a closer look at the facts.
How is text messaging being used in health care?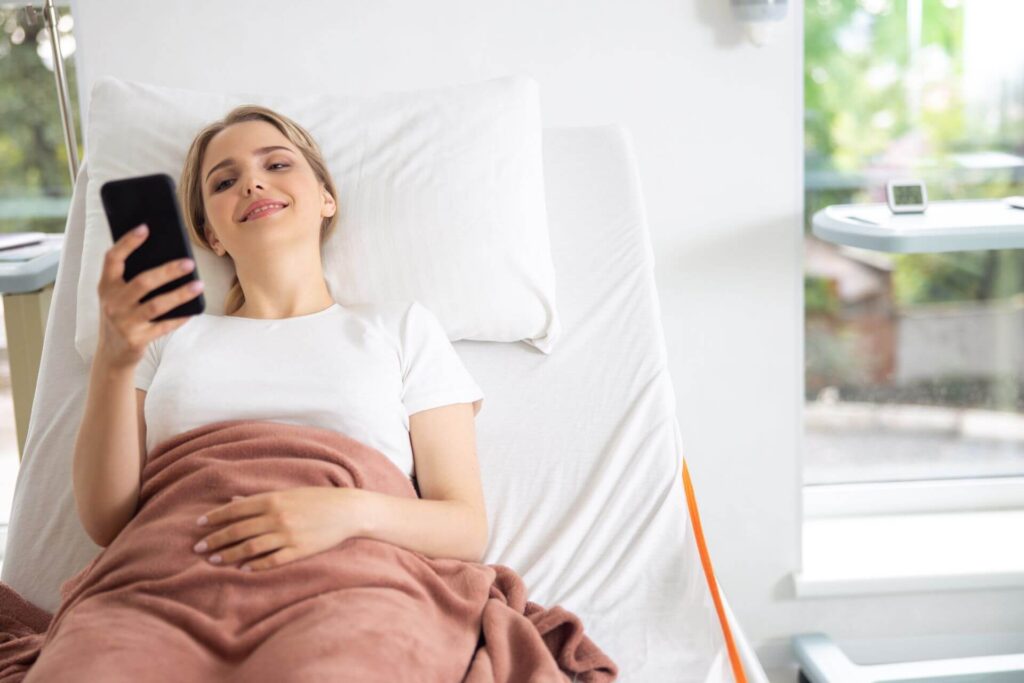 SMS messaging is being adopted in health care in multiple ways; to share general health information, to remind patients to take medication, to promote services, and to carry out numerous administrative tasks, such as appointment reminders.
Accelerated hugely during the pandemic, texting has revolutionized the way health care organizations interact with patients. Texting in health care is no longer a new concept, it's the norm.
How do texts improve health?
Let's start with the research. A lot of research has been carried out to test the efficacy of using text messaging in health, much of it conducted way before the pandemic. The first study on text messaging in health was published back in 2002!
The 2002 study looked at how text messaging could help young people manage asthma. A mobile phone text message service consisted of daily reminders to use an inhaler, health education tips, and safety messages. The study found that participants developed a rapport with their virtual friends and that compliance changed favorably because of the service.
Since then, research on the subject has expanded rapidly. There are lots of other studies exploring the connection between texting and patient engagement, with many looking explicitly at how text messaging can help with treatment compliance and improve health outcomes.
A systematic review of reviews and meta-analyses on mobile text messaging for health found text messaging interventions (TMIs) were effective at addressing the following:
diabetes self-management
weight loss
physical activity
smoking cessation
medication adherence for antiretroviral therapy (ART)
Another literature review found 77% of studies using text reminders in health care demonstrated improved outcomes as a result.
There are multiple reasons why texts help to improve outcomes. Simple reminders to take medication or attend appointments help to keep patients on track with their treatment. Information about health, wellbeing, and other services act as a prompt for self-care and answer questions before they arise. The more understanding a patient has about his or her condition, the more likely they are to comply with treatment protocols. Text messages can also help to increase awareness about other services, and they can be used to signpost people along the patient journey, making the patient experience as smooth as possible.
Appointment reminders and health outcomes
One of the most common uses of texting in the health care sector is for appointment reminders. A systematic review of studies published between 2005 and 2015 compared the attendance rates of patients receiving SMS reminders compared to patients not receiving a reminder. The review concluded that SMS appointment reminders are an effective and operative method in improving appointment attendance in a health care setting and that this effect has improved over the past 5 years.
A study of morbidity, mortality, and missed appointments in healthcare found that people with one or more long-term conditions who fail to attend appointments may be at risk of premature death. Keeping regular appointments is a key indicator of health outcomes, particularly for patients with chronic conditions.
Text messaging, health outcomes and patient satisfaction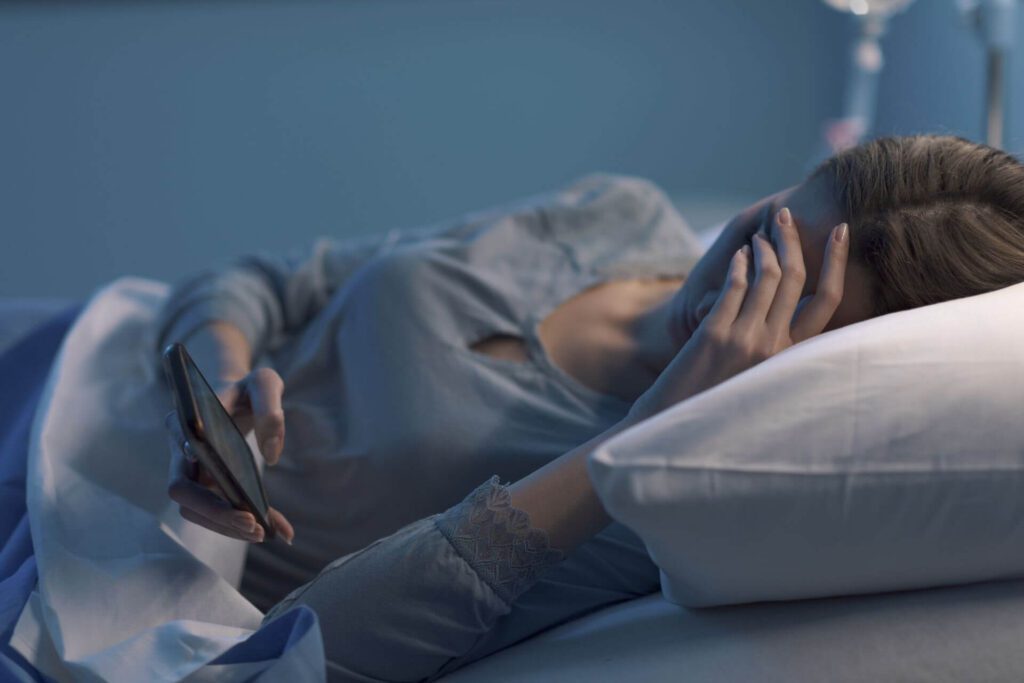 Research that looked at the impact of patient satisfaction on compliance concluded that satisfaction had a statistically significant effect on behaviors linked to patient compliance. Text messaging is used to improve patient satisfaction by:
sharing follow-up care instructions
capturing feedback via surveys
appointment reminders, confirmations and rescheduling
providing test results and treatment updates
easy bill payment
SMS messaging and patient safety
The COVID-19 pandemic created an added layer of complexity to health care. There is now a requirement for new patient flows and healthcare visitor management. PatientTrak's Text Messaging, Online Reservation, and Text to Sign-In solutions can be used to create a virtual waiting room and direct patients to sign-in from outside the facility, and inform them when they are ready to be seen.
While telehealth has exploded during the pandemic, some face-to-face appointments are still essential. Texting is being used to eliminate waiting rooms and give confidence to patients to attend appointments when necessary.
Text messaging cuts across the demographic divide
Consider these statistics.
81% of Americans text regularly
97% of American adults text weekly
Texting is the most common cell phone activity
Adults under 45 send and receive 85+ texts every day, on average
Adults 45-54 send and receive 998 texts a month
Adults 55+ send and receive 491 texts a month
Texts have a 99% open rate
The importance of content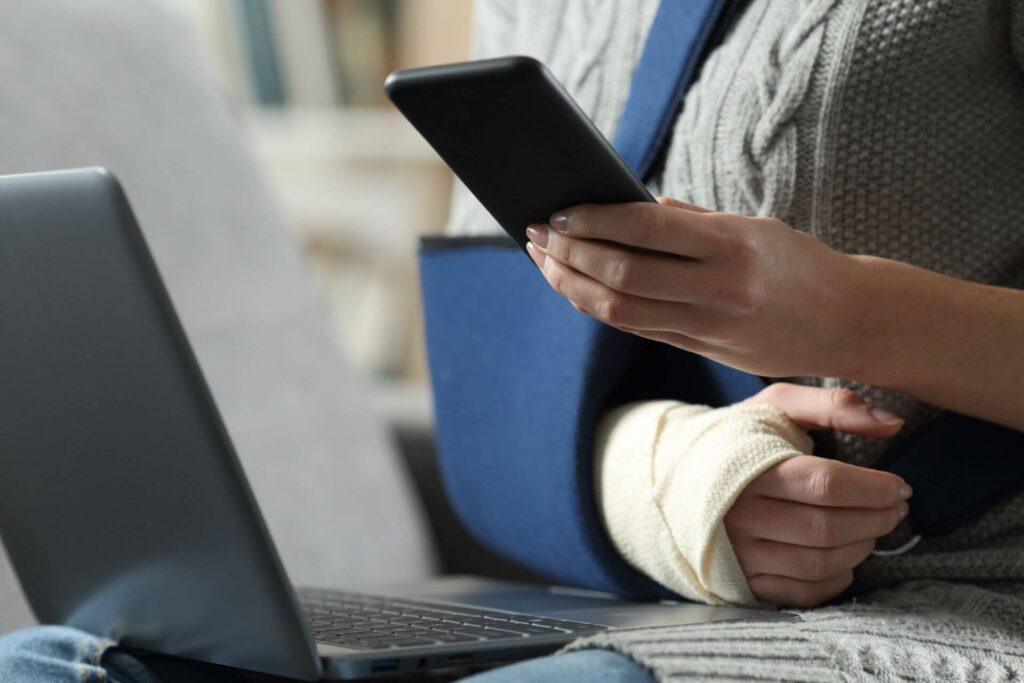 The systematic review (mentioned above) looked specifically at how SMS messages affected medication adherence. 18 out of the 29 studies using TMIs reported statistically significant improvements in medication adherence rates.
So why weren't significant improvements found in all 29 studies reviewed? The authors noted that many of the 11 nonsignificant studies used basic and repetitive SMS content compared to the studies with positive outcomes, which offered more varied and motivational content.
So, text content matters too; it needs to be engaging, motivating, and varied.
HIPAA compliance
The only downfall of using texting in a health care setting is the potential for HIPAA violations. Using a HIPAA-compliant text messaging platform is essential.
Improve communication and facilitate better health outcomes with PatientTrak's text messaging solution. Track status, communicate, and engage patients with automated text messages to improve patient experience and flow.
Contact our expert team now. We'll help you get the results you want from text messaging.