Large public health dept. embraces digital patient engagement
PatientTrak is honored to partner with a 13 location public health department in the Southeastern region of the US to provide a wealth of patient engagement technology solutions to support their 4,400 monthly patient visits.
The health department has seen significant cost savings, improved patient experience, reduction of no-shows, and an increase in both the volume and quality of patient feedback.
Products used



Text Appointment Reminders




60%
Reduction in call center resources
7
New patient engagement tools
24/7
Scheduling for patient services
Challenge
State and county health departments responsible for safeguarding the health of their communities, address a wide variety of public health challenges while offering a diverse range of services, including disease surveillance, health education, immunization programs, and emergency preparedness.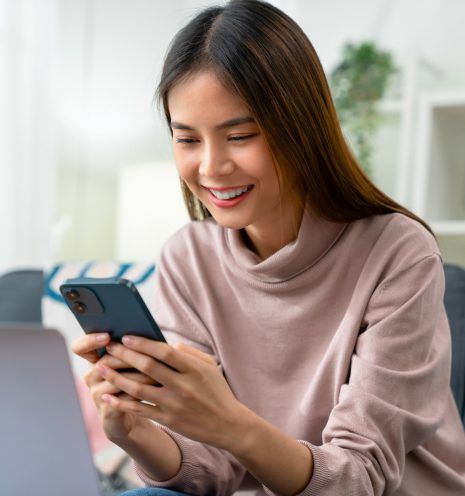 In this case, the health department was seeking technology solutions to improve access and to move their patient engagement forward to meet the needs of younger populations comfortable with mobile solutions. Scheduling for services was limited to a call center, and feedback was gathered on paper surveys with no data aggregation.
In short, the health department had no digital engagement but knew that implementing a digital patient journey platform like PatientTrak would significantly improve the patient experience and reduce costs.
Solution
PatientTrak is an excellent fit for this application as the platform provides all of the tools needed for pre and post-visit engagement as well as during visit tracking and wait time management.
We leveraged our healthcare information technology to facilitate the efficient collection and management of patient data, improve communication, reduce waste, streamline performance, and cut costs with the following solution set:
Online Scheduling
Digital Intake Forms
SMS Appointment Reminders
Kiosk Sign-In
Patient Tracking and Wait Time Mgmt. During Visit
Automated Survey
Review Request
Results
After adapting and configuring the solution to meet the scheduling and appointment reminder needs of their public health clinics, the customer call center staff was instantly reduced from five to two FTE's saving the department over $150K in annual costs while providing 24/7 scheduling access.
The health department has also reduced no shows, received an increase in positive patient feedback and is able to collect standardized and higher volumes of survey responses with a fully digital and completely automated solution.
The initial Return on Investment (ROI) has been estimated to be 250%.
PatientTrak recognizes that informed and engaged patients are more likely to adhere to treatment plans, make healthier lifestyle choices, and ultimately achieve better health outcomes.
"PatientTrak has digitized our entire patient journey saving us money and improving our patient engagement. Patients now schedule online, receive text reminders, sign-in on a kiosk and are tracked during their visit to improve wait time. Post visit they are automatically sent a digital survey and review request."
Healthcare District Administrator