Nowadays, almost everyone uses text messaging, and an ever-increasing number of businesses are adopting text messaging software to communicate with customers. It was only a matter of time before healthcare providers followed suit; the pandemic accelerated the uptake.
So, what does this mean for emergency rooms?
Congestion in hospital emergency departments (EDs) has always posed challenges, not just in the United States, but worldwide. Any delay at this critical gateway negatively affects patient care; it has serious implications for morbidity and mortality and impacts patient engagement too.
The pandemic has massively amplified congestion issues and caused extra ED patient flow challenges. Now the unchecked spread of Omicron is causing additional strain. Emergency room wait times are now at breaking point, with many hospitals at their limit and patients waiting, in some cases, for days.
The situation has sparked an intense focus on patient safety, social distancing, and hospital throughput. Texting is being put to good use.
This blog explains how PatientTrak's text messaging system is helping to transform ED patient flow.
Emergency room wait times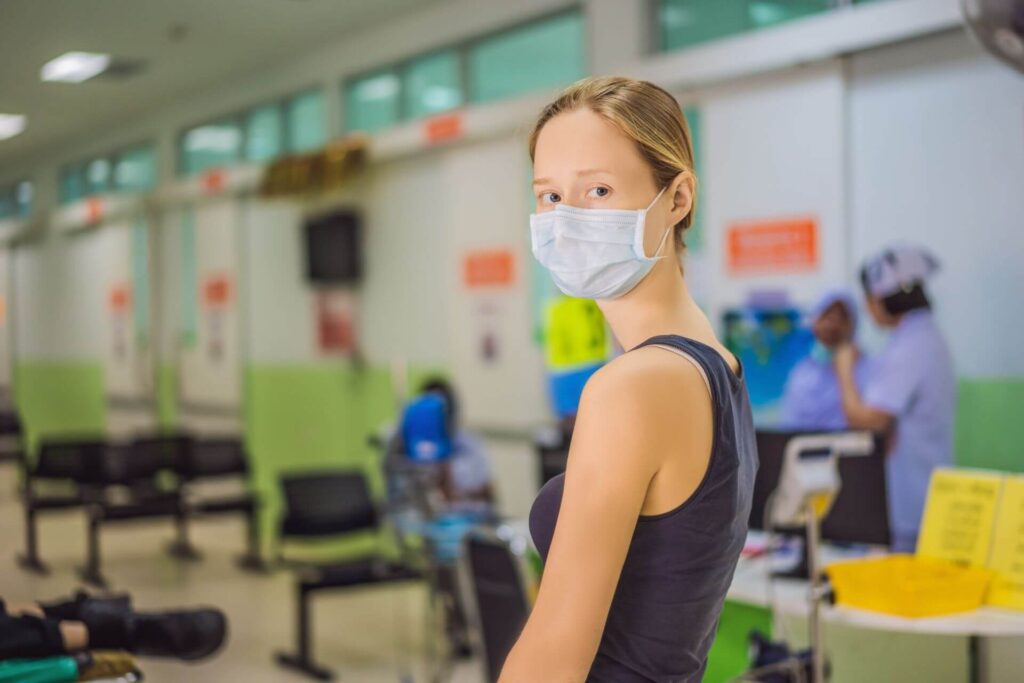 Excessive waiting time is a major concern for patients and wait time is a key quality metric for healthcare providers.
The experience of waiting, especially during a healthcare emergency, can be particularly stressful for patients and families. People experience a variety of negative emotions when kept waiting, such as anxiety, irritation, anger, and frustration.
PatientTrak's texting module is helping to alleviate stress and put patients at ease by sharing updates on wait times. Research shows this type of communication is effective.
A study on the psychology of the wait time experience found that apologizing for delays via text can mitigate negative emotions arising from a long wait. The research also found that being 'kept informed of delays' was the only wait time variable that was significant.
Key opportunities for making wait times less stressful and more tolerable were identified. These included:
proactively informing patients of delays
explicitly apologizing for delays
providing opportunities for diversion
Consumers are demanding greater transparency from healthcare providers and want to be kept informed. This has become harder for staff to manage face-to-face with patients during the pandemic. Using PatientTrak's innovative patient flow software, the problem is easily solved. Providers can send text alerts to patients in an instant via an easy-to-use dashboard.
Simple text updates ensure patients and families are kept informed. It is easing the burden on staff and alleviating patient stress.
PatientTrak's virtual waiting room is also helping to better manage patient flow. Those patients that haven't arrived in an ambulance and don't need immediate life-saving attention, can opt to wait outside the facility.
A text tells patients when they are ready to be seen and gives directions to the triage nurse or emergency care physician.
Alternative care options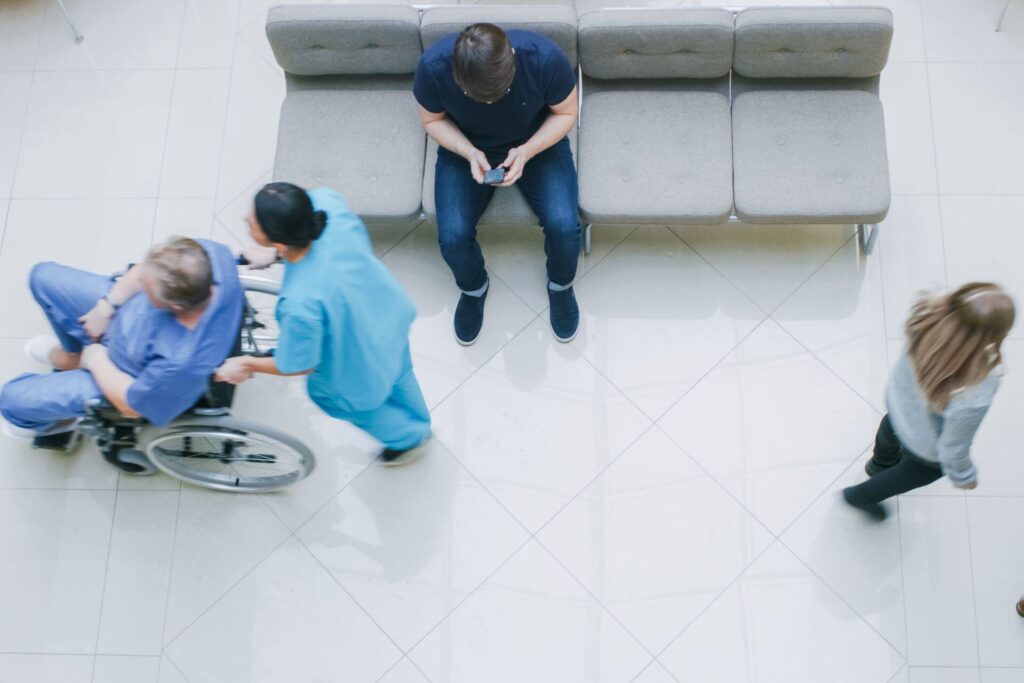 PatientTrak's patient engagement solution enables emergency departments to display wait times online. This means patients can look up emergency room wait times, so they know what to expect when arriving at an urgent care facility.
Patients can then make informed choices about travel arrangements, and where providers have more than one emergency center, which ED to go to for care.
It offers convenience to patients, helps them to commit to a provider, and also steers them to the care facility with the shortest wait time. This also helps to mitigate potential flow issues at busier facilities.
Efficient communication saves staff time
Using text messaging, providers can keep patients, family members, and staff informed. Importantly, the staff is less likely to be interrupted with questions about wait times or directions within the facility when patients are kept informed about any delays and given all the information they need via text.
Using texts to understand and direct patient flow
Text messaging is increasingly being used to direct patients through healthcare facilities; in emergency rooms, texts can let patients know when and where they need to go, such as to appropriate triage areas, labs, or diagnostic departments.
Efficient patient flow through the ED triage process is critical. Text messages to patients with information about COVID symptoms help to keep COVID and non-COVID pathways in place.
Mobile phone text messages disseminate information rapidly, helping to keep flow at an optimum level. Location-based text messaging may be used to keep staff informed of bottlenecks.
PatientTrak's data analytics and interactive dashboards provide a resource for providers to understand trends and patterns in the ED patient journey.
Using texts to ensure timely discharge from ED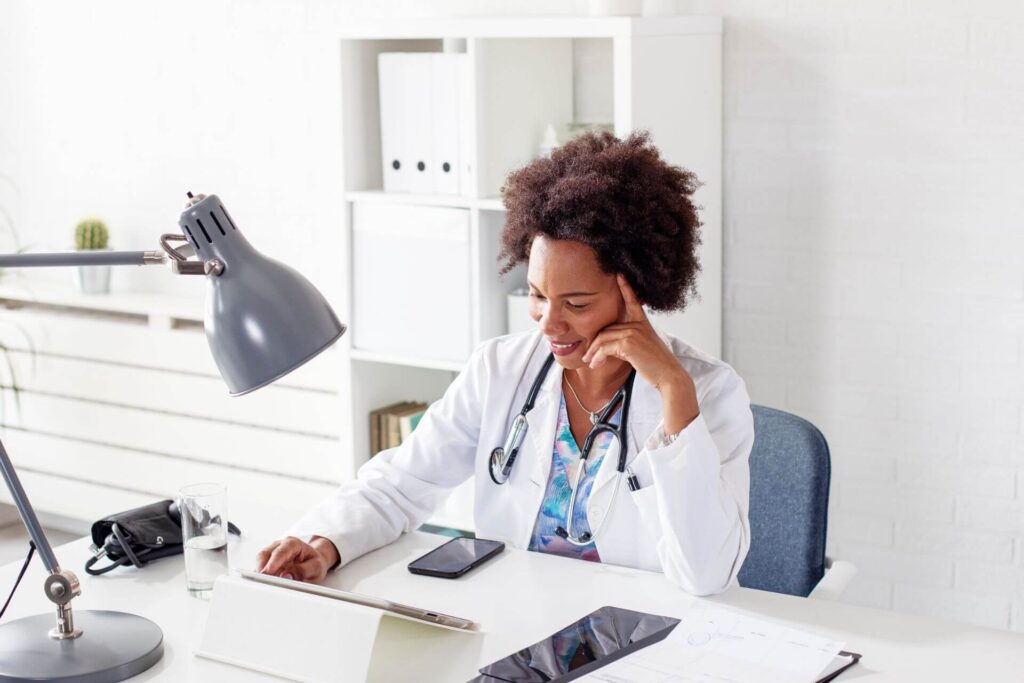 Managing ED flow and hospital occupancy to reduce the length of stay and improve discharge is critical now that many hospitals are at full or near-full capacity. Sending clear and specific guidance to patients via text when they are preparing for discharge can significantly speed up the flow.
Communication with patients that can help with a timely discharge includes:
A recap to patients about what occurred during their ED visit (treatments, tests, procedures)
Educational information on diagnosis
Educational information on treatment plan
Information on medication
Education on expected course of illness
What signs and symptoms to watch out for
When a patient receives information digitally or via HIPAA-compliant text messaging, it means they can refer to it again later.
Discharge follow-ups via text
Another important aspect of ED patient flow extends to post-discharge and preventing readmission. Studies show that text message appointment reminders improve attendance at post-discharge outpatient follow-up visits.
In a randomized controlled trial of ED patients with outpatient follow-up visits scheduled at the time of ED discharge, automated text message appointment reminders resulted in improvement in attendance at the scheduled post-ED outpatient follow-up visits.
Patient feedback
Patients' feedback provides valuable information about what patients and family members think about the healthcare services offered. Evidence shows that feedback from patients about their experience can shape future services to better meet patient needs.
PatientTrak's solution enables providers to collect patient feedback, via automated texts which link to a patient satisfaction survey. The texts can be scheduled at optimum times following ED discharge.
PatientTrak Text Messaging Features and Benefits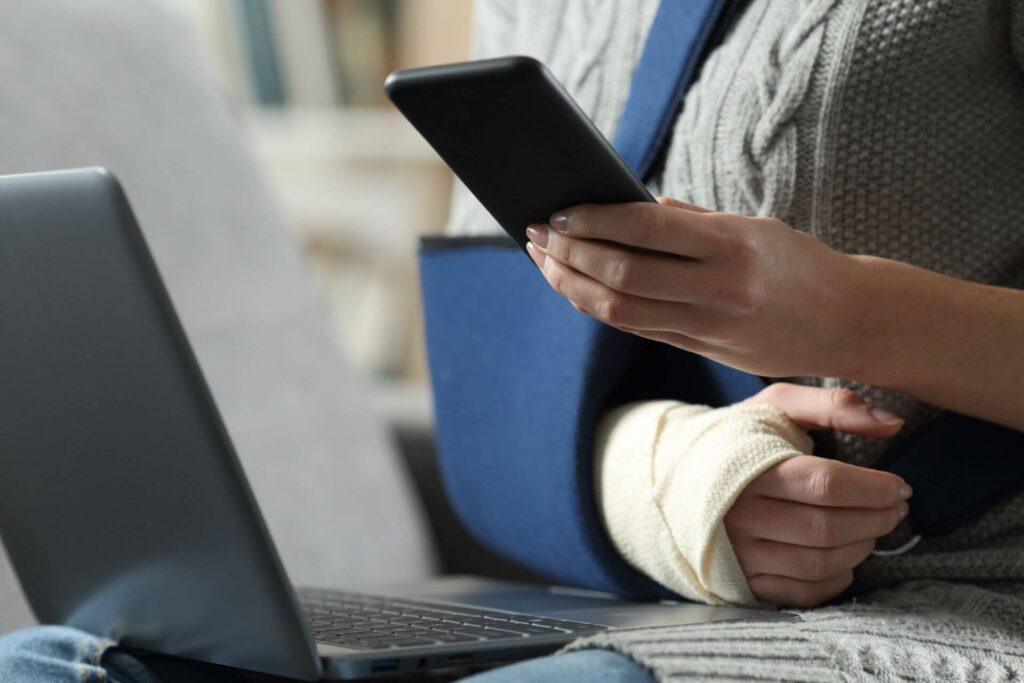 Send HIPAA compliant messages to patients, staff, and family members
Create "One Click" Messages to standardize communication and save time
Text automation improves experience and flow saving valuable staff time
Messages are stored and available for historical review
Set triggers to auto-send messages based on pre-defined criteria
Improve patient satisfaction with better communication
Optional integration with tracking and sign-in modules
Are you ready to track, communicate and engage patients with automated text messages to improve patient experience and flow?
Get in touch with our expert team and we'll show you how.