The internet is the first place to look for healthcare providers, and reputation management is more critical than ever in today's digital age.
Per a 2020 survey of healthcare patients by Software Advice, 90% of patients use online reviews to evaluate physicians; 71% of surveyed patients use online reviews as the first step to finding a new doctor; 66% felt it was "very" or "moderately important" for providers to respond publicly to online reviews.
While these results may be surprising, they are important- every healthcare provider should care about their online reputation.
While your reputation is formed in your day-to-day tasks and responsibilities as a healthcare provider, it will inevitably carry over online.
The simple truth is that bad reviews don't go away, but neither do positive ratings and reviews. Healthcare providers have struggled considerably to restore their reputations, but with some curation and a strategic approach, it does not have to be a struggle.
The Only Rule in Reputation Management: Do not fight fire with fire while attempting to guard your online reputation. Understand that while people may forget, the internet does not.
Reputation management takes time and requires effort, especially in the beginning. However, with proactive consistency and commitment, it can be done and done well.
Here are some essential concepts for building and managing a great online reputation:
1. Self-assess your online reputation.
To start, Google yourself. See what others are saying on websites such as Google reviews, Yelp, Healthgrades, and RateMDs and others. You can also use various keywords and try other search engines like Bing, Yahoo!, or AOL.
A simple online search will give you an idea of your current online reputation and what needs improving. While this step may be troublesome, the hard truth is that anyone can post anything they want online, whether or not it is accurate or true. Assessing your current online reputation gives you the information necessary on where to begin.
2. While you cannot delete negative reviews, you can bury them with positivity.
No matter how harsh or inaccurate they are, there is no way to delete negative reviews online, and keep in mind: the internet never forgets. However, the worst thing a doctor can do is fight fire with fire. Reputation experts repeatedly advise individuals and businesses to bury negatives with positives.
While this doesn't happen overnight, you can take steps to ensure that negative reviews are addressed and positive reviews are multiplied. Patients tend to appreciate excellent healthcare services and are more than willing to make their voices heard. Ask patients for feedback and make it a simple, quick process such as a survey sent to their email after their visit to gain positive reviews.
3. Respond to all reviews on Google—positive or negative.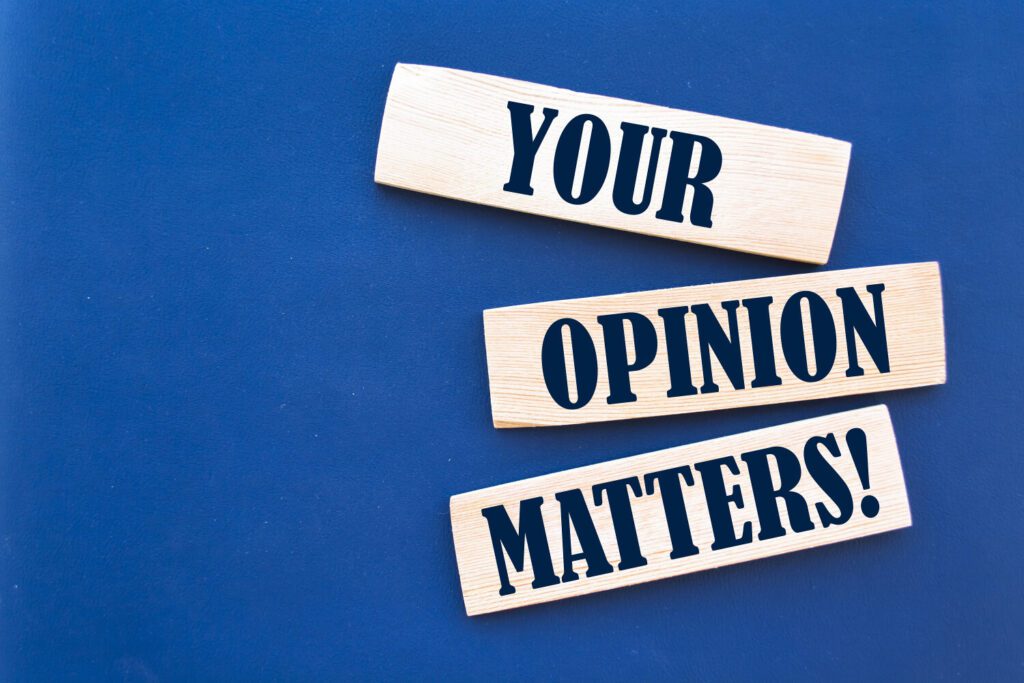 While time-consuming, responding to all online reviews is an important way for physicians to build a great reputation. For positive reviews, acknowledge the compliments and perhaps leave a message that underlines your commitment to patient satisfaction.
Responding to negative reviews can be tricker, of course, but it's essential to do so. Don't respond right away if you are in an emotional state. Instead, think about the reviewer's perspective, your own, and others who may read the review. An empathetic response can offset negative views of your business practice.
Remember, 66% of patients thought it was important to see healthcare providers responding to online reviews!
4. Distinguish between urgent content and maintenance content (and address urgent first!).
Keeping in mind #3 and allowing some time to respond empathetically, a prompt response to urgent content, more than likely, will neutralize the situation. Listen to the negative comments, take remedial steps to make it right, and respond to the commenter in an understanding way.
5.
Claim your Google business listing.
Google My Business is a free service provided by Google to local businesses all over the U.S. If your medical practice doesn't already have a business listing, claim yours right away. With a business listing, you can manage how your practice shows up on Google and add hours of operation, photos from your practice, and other information you deem valuable to the public.
In addition, add your listing to popular physician rating websites like HealthGrades, Yelp, RateMDs, CareDash and others.
6. Build an optimized website for yourself and your practice if you haven't already.
Having an informative, user-friendly website is imperative for your business in today's digital realm. Potential patients are checking out the practice's website and reviews before calling or scheduling an appointment. If you do not have a website or if it's not up-to-date, that first online visit could be the potential patient's last one.
Furthermore, building and maintaining your business's website means that it will appear on search engines more readily, which means more potential patients. While many practices will hire a company to design a website, you can always create your own through platforms like Squarespace, Wix, and WordPress.
7. Create powerful social media accounts for your medical practice.
Currently, more than 40% of consumers say that information found via social media affects the decisions they make with their health, including their choice of a specific doctor, medical facility, or hospital.
Physicians who ignore social media are missing out on this multi-faceted tool that most Americans use to gain information. Creating and maintaining social media accounts (Facebook, LinkedIn, Twitter, and Instagram) not only helps potential patients find your practice but provides useful information about your practice. Social media activity also shows up in Google search results, so the more positive interactions through social media, the better.
8. Post relevant Q&A on sites and message threads.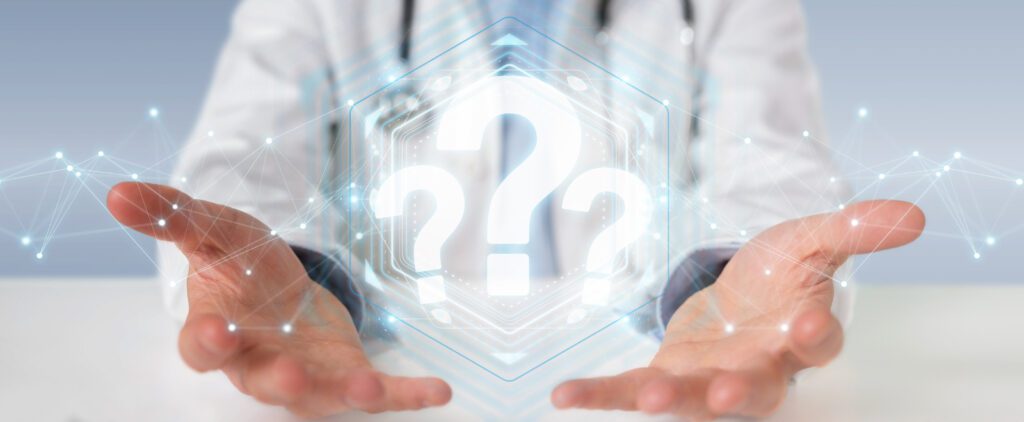 In addition to maintaining a strong social media presence, developing relevant Q&A and FAQs and posting them online is a sure way to increase your online reputation. Most people who have health/medical-related questions will easily find answers in the user-friendly Q&A format.
For example, Quora is the most popular question and answer website globally, but it is also a content forum. It can be used to showcase a physician's credentials and expertise while they answer questions on specific topics. The Quora profile link also appears in Google searches when a potential patient searches for a specific physician.
9. Don't forget HIPAA.
Patient privacy issues will, of course, guide how physicians post information online, especially through social media. The best practice is to avoid posting information about patients anywhere online, even if the postings don't openly identify a patient. More information regarding HIPAA compliance for healthcare professionals can be found through HHS.gov.
10. Monitor your online presence proactively.
After you have set your positive online reputation into motion, you must maintain it regularly. Keep in mind that one poor review may change your online status overnight, so it's important to set aside time each week for maintenance. One useful tool is to set up Google Alerts so that you will be notified anytime your name or your practice's name is mentioned online.
The Bottom Line.
Gone are the days where a company's reputation depends on word-of-mouth reviews. The overwhelming effect of having a strong online reputation is backed by statistics. While it takes some proactive thought and work, it could be the difference between a struggling or successful medical practice.
Take control of patient retention with PatientTrak's unique platform providing patient flow solutions, healthcare online reputation management, and patient engagement tools. Contact us for more information.