The waiting experience in healthcare has changed beyond recognition.
COVID-19 initiated a new wave of technological advancement for healthcare providers as it dramatically altered patterns of health care delivery. A key development has been the accelerated use of digitized patient flow solutions. Since March 2019, we have seen a surge in the use of telehealth (facilitated by regulatory changes in the U.S.), along with the introduction of virtual waiting rooms.
Healthcare models evolved rapidly to accommodate social distancing and minimize virus transmission to help keep patients and staff safe. The number of people attending healthcare facilities fell dramatically at the start of COVID-19, but now, 2 years into the pandemic, patient flow is being more carefully managed than ever before to make in-person appointments as safe as possible.
The virtual waiting room has played a big part in this transition.
What is a virtual waiting room? 
In the context of healthcare and arriving for an appointment, the virtual waiting room is a digital solution enabling patients to let a hospital, outpatient center, ambulatory care unit or other healthcare facility know when they have arrived. Patients do this from outside the building via their mobile phone.
A Patient checks in from their car and remains in the vehicle until their physician is ready to see them. It means patients are kept out of the building until an exam room is ready. With PatientTrak's solution check-in is via a link sent by text, so there's no need for patients to download an App.
Then, the healthcare provider simply lets the patient know (via text) when they are ready to be seen. The new digital check-in process optimizes patient flow and minimizes congestion.
This new virtual check-in arrangement has been such a success, it's quite likely that packed patient waiting rooms will become a thing of the past. The virtual waiting room looks set to stay.
Putting patient safety at the heart of patient experience
Never has the focus on patient safety been so intense than during the pandemic. The switch to a virtual waiting room has enabled patients to continue to attend appointments at hospitals and healthcare facilities during this worrying time.
The virtual waiting room and an online queuing system enables social distancing to be carefully managed. Patients can wait outside in the comfort of their own car without the need to congregate in a busy waiting room, which let's face it can be stressful at the best of times.
Patients who are rightfully worried about virus transmission can feel reassured that risks are being mitigated. Above all, patients can experience a sense of 'safety and care' before they even enter the building.
Making patients feel safe and valued has long been established as one of the key pillars of good healthcare. When a patient is frightened, feels unsafe or doesn't feel cared for, it can affect engagement, which means health outcomes are compromised. And if patients are worried about safety, they are much more likely to miss appointments, or may even hold back from seeking treatment at all.
According to research published by CDC (Centers for Disease Control and Prevention), by June 2020, four out of 10 adults in the U.S. had avoided medical care because of concerns related to COVID-19.
A focus on patient safety reduces risks to patients, prevents harm and gives patients confidence to attend healthcare facilities for consultations and treatment. The virtual waiting room is enabling people to feel safe enough to attend medical appointments again.
Virtual waiting room experience reduces stress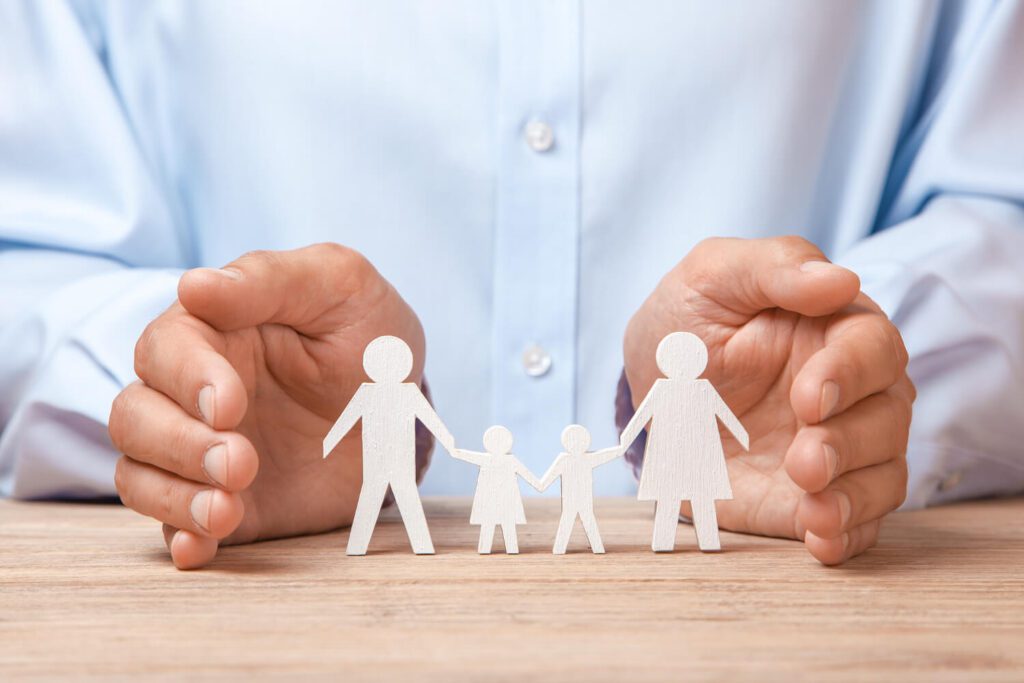 Not all waiting experiences are created equal. Sitting in the hospital or clinic waiting room has long been an uncomfortable experience at best. For some, it can be an incredibly stressful ordeal. No one really wants to be there.
Often the seats are uncomfortable regardless of design. Everyone listens to everything, so confidentiality is not a given. And wondering how long the wait will be makes the experience exponentially worse!
Then, because of COVID-19, everything changed. Now virtual waiting rooms and online reservation solutions enable patients to check-in from outside the facility and view accurate wait times online. Patients can sit in their cars, listen to their own choice of music, read a book, or take a stroll nearby. And being able to see online where they are in the queue makes longer waits somehow more bearable (just not knowing makes waiting more stressful).
By-passing the face-to-face reception check-in during the pandemic helps to alleviate fears over virus transmission. But it also down-regulates the stress many patients feel about hospital waiting rooms. Even before the pandemic, healthcare waiting rooms were often described as a 'breeding ground' for germs.
Now patients can arrive at their consultation feeling less stressed than if they had been waiting in a busy, noisy waiting room. Potentially, this means patients will engage better with the physician and be more focused during their appointment.
Patients benefit from additional communication features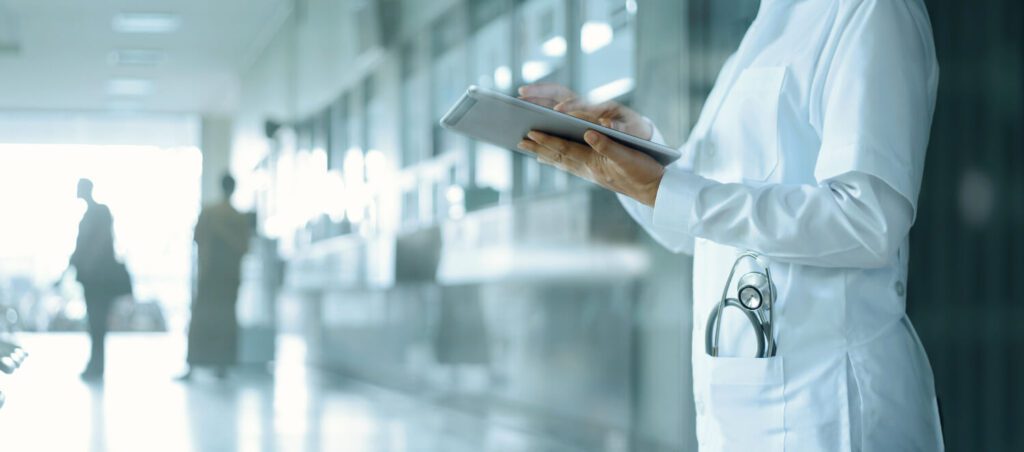 Most healthcare providers will have implemented virtual waiting rooms as part of a wider patient flow solution during the pandemic. The great news is that virtual waiting room technology can do more than just help with checking in.
It often comes as a part of a wider communications platform, which allows providers to do other things to improve the patient experience, such as send appointment reminders via text message. Additional features and benefits include:
Increased staff efficiency and improved care experiences for patients
Patients are better informed and can be quickly kept up to date about new services
Patients receive text appointment reminders and pre-visit forms can be completed online
Patients get medication reminders via text to help with compliance
Patients receive regular information via text to support self-care
The discharging of patients from in-hospital stays is quicker and easier
Health outcomes are optimized
PatientTrak: dedicated to transforming the patient experience
PatientTrak provides all the tools healthcare providers need to engage and communicate with patients and families while adhering to safe distancing protocols.
Our virtual waiting room solution stages patients in safe areas and engages them for care when you and the clinical environment are ready.
The PatientTrak platform offers innovative patient flow solutions, including a virtual waiting room and online reservation tool, patient tracking, appointment reminders, and text broadcasting, as well as comprehensive online reputation management, listings management, tools for patient acquisition and retention, and much more.
We help providers ensure a smooth and seamless patient journey and add real value to the patient experience. To find out more call our patient engagement team now.